Unmatched Versatility
The All-Day Adventure Flask combines the best functionality of beverage making into one simple bottle built for the campground, but still kitchen counter cool.
removable mug
Share the love with a silicone sleeve on the bottom to protect the base from small drops. It is removable to double as a mug for friends or pets. Measurements are included on the inside for cooking at camp.
rugged
We constructed the Flask of double-wall stainless steel coated in a durable powder coat. We even added a silicone sleeve to protect the bottom against small drops.
easy to clean
With an ultra-wide mouth and an Electropolish to combat nastiness. Hands work really well with a non-abrasive sponge, cloth, t-shirt, or friend's sleeping bag. Leave the bottle brush at home.
thermal core
Freeze the steel core to keep colds colder without diluting them with ice. The thermal core also acts as a muddle for cocktail hour.
TOTAL VOLUME: ................. 32oz/950ml
FLASK VOLUME: ................. 25oz/750ml
LID VOLUME:.........................7oz/200ml
STEEL FILTER VOLUME: ....12oz/355ML
TOTAL HEIGHT: ...................11"/283mm
WIDTH: ................................. 3.7"/94mm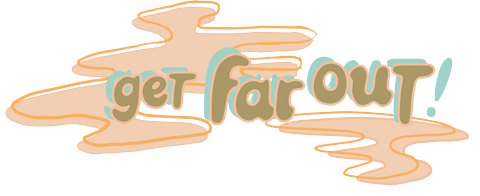 Get Far Out w/ Lauren Bello!
Craft all of your favorite beverages in your 32 oz. All-Day Adventure Flask. Voted "Best Tailgating Gear of 2022" by Outside Magazine. Hibear's versatile, insulated, easy-to-clean, and rugged utility bottle is designed to make everything from cold brew to tea to cocktails, yet it's simple enough to use as an everyday water bottle.
Ahoy! My name is Lauren Bello Okerman. I'm a creative human and I live in the mountains of California with my humans, Kyle and Poppy. You can see my work on the tops and bottoms of Coalition Snow skis and snowboards, where I've been designing as Creative Director and artist.

Like an ocean wave, I need to stay in the flow, so my creative process gives space and time to exploring the depths of my imagination! I take a (soggy) page from those who travel the great oceans, where each new journey goes deeper, farther, and wider to find what exciting adventure lies just over the horizon. Like the measured breath of a free-diver, the tilted tune of a salty sailor, or the meandering path of a wayward mermaid, my message in a bottle would always read, "Get Far Out! Thank you for investing in the All Day Adventure Flask, we know the two of you will enjoy sun-drenched beach days, deep dives, fair winds, and following seas. Sing a sea shanty, heed the sirens' call, and toast to another good day on the planet!